NEWS
How Brad Pitt Stole Award Season
https://medium.com/@EpegaMedia/how-brad-pitt-stole-award-season-94a46d0180d
JAY JAY EPEGA  – REVIEW : CARY GRANT – A BRILLIANT DISGUISE
https://hollywoodlondon.wordpress.com/2020/10/25/the-eternally-irresistible-charm-of-cary-grant/
Watch : Donal  MacIntyre's Murder Files on CBS Reality : https://www.cbsreality.tv/uk/shows.php?title=donal+macintyre%27s+murder+files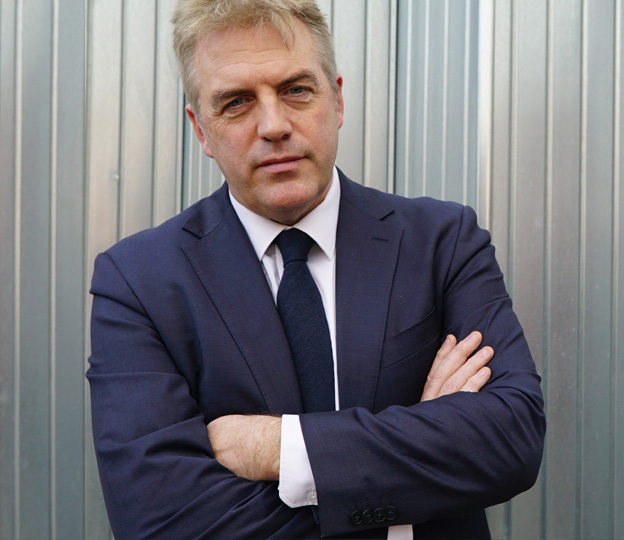 SHY AND MIGHTY CLIENT NADIA FINER ON ITV NEWS:
Interviewed on the ITV news about the amplification of shyness
and social anxiety as a result of the pandemic.
Our Thanks to Tom and Lorenzo!
EpegaMedia welcomes Influencer Samantha Viola – an American in London
 ….SHE'S GOING Places!
http://www.shesgoing.com/blog/2018-recap/
EpegaMedia who work with clients that include US stars Ice T and Coco, Executive Producer & Showrunner Simon Mirren, Investigative Reporter/Criminologist Donal MacIntyre, Artist Alexander "Sacha" Newley, EMC3 Chairman Baba Epega, actors Giancarlo Esposito, Charley Palmer Rothwell, Scott Maslen, Lisa Moorish, Patsy Palmer, and Adam Croasdell, brands Conde Nast, Hugo Boss, Kenzo, Celebrity Trainer Jon Trevor and the BFI on bespoke special film projects, are delighted to welcome Writer, Influencer and CEO of SHE'S GOING – SAMANTHA VIOLA to the talent roster – she will be represented in all aspects of Personal Publicity and she continues to work with Red Monkey on brand promotions and partnerships.
The 28 year old is a well known personality and socialite in the US. Samantha is a travel writer, social media influencer, and entrepreneur (running boutique hotels, rentals) , whose mission is to share her passion for travelling and inspire people to see the world through original and authentic content, she is also a contributor on US and lifestyle issues for a number of media outlets.
Originally from New York, and now based in London, Samantha first fell in love with travelling and capturing her adventures during her study abroad in Italy. It was there that she realized how travelling has completely opened up her mind and broadened her perspectives, giving her a new sense of empowerment with faith in people as well as herself.
Samantha's experience abroad inspired her to create She's Going – a platform where she shares everything from travel tips, stories, destination guides, and advocates for "Girls Gone Global". More than that, it is a community that encourages people to break out of their comfort zones and pursue their wildest dreams.
Samantha is a true jetsetter that splits her time between travel blogging, curating content for global brands, and all the while also managing the vacation rental business she founded (SG Rentals). She has traveled to over 30 countries, logged over 200k miles and has had the chance to create lasting friendships with people from different cultures and build a meaningful global network.
Samantha is currently available for media, presenting, guest blogging, interview, talking head and content opportunities.
Welcome Samantha!
Website: http://www.shesgoing.com/
Instagram: https://www.instagram.com/shesgoing_/
VANITY FAIR – Alicia Vikander had a major breakout year in 2015, playing both a mysterious (and eventually vengeful) robot in Ex Machina as well as a devoted wife and artist in The Danish Girl. It was the latter role that won her the Oscar and could have minted an entire career in thoughtful period dramas. Instead, for her follow-up, Vikander is going the action-heroine route, donning the iconic tank top and cargo pants of Lara Croft: Tomb Raider.

In these first-look images, see Vikander take on the role made famous first in the video-game series and then in the two films starring Angelina Jolie. But this version of Lara comes with a new backstory, and a new motivation for her adventures: seven years after the disappearance of her father, 21-year-old Lara has refused to take the reins of his global business empire, instead working as a bike courier in London while taking college classes. Eventually she becomes inspired to investigate her father's disappearance and travels to his last-known location: a tomb on an island somewhere off the coast of Japan.

As the official plot description puts it, "Suddenly, the stakes couldn't be higher for Lara, who—against the odds and armed with only her sharp mind, blind faith and inherently stubborn spirit—must learn to push herself beyond her limits as she journeys into the unknown. If she survives this perilous adventure, it could be the making of her, earning her the name tomb raider."

"When I was asked to take on this role I got really excited—Lara Croft is a truly iconic character," Vikander told Vanity Fair via e-mail. "I think people can identify with her for lots of different reasons, but for me I very much see her as a model for many young women. She's trying to carve out her place in the world and connect her future with her past. She also has a fantastic mix of traits—tough, smart, vulnerable, plus she's kick ass! She is also uniquely different to other characters I have taken on previously. It's a lot of fun trying to get into Lara's head and the challenge of getting to grips with such a physical role is an element of this project that I find an absolute thrill."

Producer Graham King, who won an Oscar as producer of The Departed, adds: "Alicia Vikander brings tremendous depth and vulnerability to this character, which is every bit as important as Lara Croft's fierce strength, determination, and physicality. Our film takes Lara from her early origins, to the physical and emotional challenges through which she ultimately becomes the Tomb Raider. It's a complex character, requiring a range of elements and Alicia brings all of that together brilliantly in her portrayal."

Tomb Raider, directed by Roar Uthaug and co-starring Dominic West, Walton Goggins, and Daniel Wu, comes to theaters on March 16, 2018.
PEOPLE MAGAZINE : Alicia Vikander Dazzles at BAFTAs, Says She Was 'Blown Away' Working on The Danish Girl
When
Alicia Vikander
signed on to play the wife of one of the first people to live openly as a transgender woman and to undergo sex-reassignment surgery, she was "blown away" by their story.  Vikander, 27, admits that she wasn't too familiar with the story of Gerda and Lili Elbe when she accepted the role in
The Danish Girl
, but the more she learned, the more she fell in love the characters.  "I was just blown away by the fact that I didn't know more about this extraordinary couple," she said while walking the red carpet at the BAFTA Awards on Sunday night. "That gender reassignment surgery had happened in the 1920s."
"It was a big honor," she said of being involved in the film.
Vikander has joined an exclusive club of double acting nominees at this year's award ceremony, with a best actress in a leading role nomination for
The Danish Girl
and nod for best actress in a supporting role for
Ex Machina
.
She stunned on the red carpet, wearing a long, black leather Louis Vuitton gown with silver beading.
And while she has certainly had an impressive year, Vikander is only just getting started. The actress is already hard at work filming the fifth
Bourne
film.
"I'm a huge fan of the previous films, so I just found myself on set several times feeling like a fan," she admitted on the red carpet. "It's been wonderful."The untitled fifth
Bourne
film is set to hit theaters July 2016.
'76': Film Review
A Nollywood thriller with Hollywood aspirations.
TWITTER
Grounded in real events, Nigerian director Izu Ojukwu's politically charged love story premieres in Toronto this week ahead of its London launch next month.
Set against a backdrop of tumultuous events in modern African history, 76 has commendable aspirations to make a dramatic impact much bigger than its limited budget allows. Despite its culturally specific setting, the centerpiece of the Toronto International Film Festival's City to City program of Nigerian cinema is primarily a universal mix of love story and political thriller. While director Izu Ojukwu does not entirely transcend the stilted, low-rent mannerisms associated with the prolific "Nollywood" film industry, his latest feature has potential to reach beyond local audiences and play internationally, especially in cities with large expat Nigerian communities. Following its world premiere in Toronto this week, 76 will screen at the London Film Festival next month.
READ MORE HERE : http://www.hollywoodreporter.com/review/76-review-929856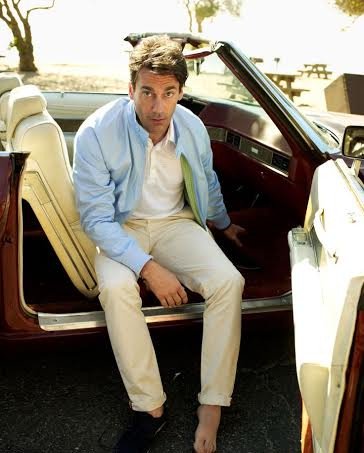 @PanicStateBand Thanks for your News From Somwhere! #hoosnewshttp://rbl.ms/1SE5Jbj 
#Inspired Gr8 work @RJMitte here with Dylan @PanicStateBand Exciting Stuff in the pipeline! #SuperHumans#ComingSoonpic.twitter.com/Gv0FXnWQvP

— Hollywood London (@HollywoodLonTV) July 17, 2016
//platform.twitter.com/widgets.js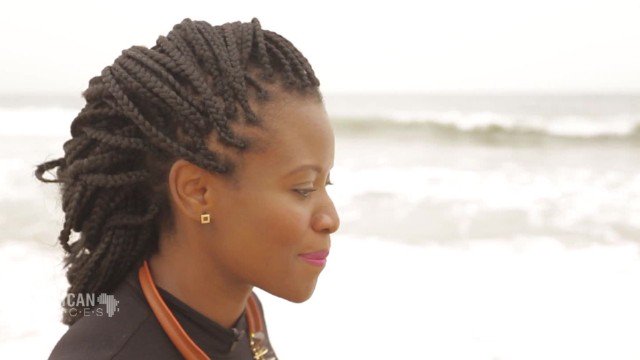 GIANCARLO ESPOSITO GETS A STAR ON HOLLYWOOD WALK OF FAME
http://variety.com/2014/tv/news/giancarlo-esposito-on-a-career-just-beginning-1201166087/
GRAHAM MOORE OSCAR WIN :
A Life with John kennedy jr. :  Jayjay Epega's Exclusive interview with Rosemarie Terenzio
INSPIRATION #JFKjr@RMTerenzio Such a joy to work with u ! (Angela's pic @Angelamkk ) http://theluxurychannel.com/magazine/fairytale-interrupted-a-life-with-john-kennedy-jr/ …
BRITISH INDEPENDENT FILM AWARDS
Lincoln Townley Meets The Godfather By Jayjay Epega
EXCLUSIVELY FOR THE LUXURY CHANNEL
Artist Lincoln Townley was lucky enough to meet The Godfather himself, Mr. Al Pacino, on his recent short trip to the UK and was able to present to him in person an exclusive finished portrait. Jayjay Epega finds out more….
Lincoln Townley, who paints in a dedicated studio at home in Cheshire, is fast becoming one of the world's most renowned artists, and has been specialising in celebrity portraits with the likes of Actors Russell Brand, Gary Oldman, Mickey Rourke, Madonna, Sir John Hurt and most recently, Charlie Sheen. Townley has also painted collections related to London's Soho red light district and his own life journey, which is reflected in his book published in 2014 by Simon and Schuster, called The Hunger.
This late spring, he was honoured to meet and present a completed work to The Godfather himself, the one and only legendary Al Pacino, when the Hollywood actor returned to England to appear on the London stage to present a Q&A about his life. The Oscar-winning star appeared in a second "Evening With…" after sparking a new flood of stage interviews in the capital with celebrities including Arnold Schwarzenegger and John Travolta, following his appearance at the London Palladium in 2013. Townley was delighted to personally catch up with him during this very special trip.
What motivates Townley's diverse body of work, from capturing the raw essence of Hollywood legends, to expressing his own pain and suffering? "I express myself without fear. I descend into familiar, dark places, which, on many occasions, have almost consumed me," the artist confesses. "But isn't that what being an artist means? To paint without restraint, to face the fear of death, violence, insignificance, to know that that the chaos bubbling just below the surface, those unconscious forces we can neither name nor control, has something to teach us about what it means to be alive. I almost drank and drugged myself to death and painting my demons is my way of staying alive. If I wasn't painting them, they'd destroy me. It may not always be easy on the eye or soft on the heart but my work is honest and I can only paint my truth."
Another exciting highlight for the artist is news that the American CEO of BAFTA in Los Angeles has commissioned a portrait of an iconic star (it has exclusively been revealed to The Luxury Channel to be Sir Michael Caine), to be presented to the actor at the Britannia Awards in Hollywood in October, in front of a star-studded audience. Townley will in the meantime be heading to Los Angeles this summer with his family to follow up on new commissions with major celebrity names that include Robert Downey Jr., Joaquin Phoenix and Martin Sheen. His next grand event will be this Autumn, when he will hold an exhibition of his work at The Royal Academy.
For further details, please visit www.lincolntownley.com.
Once Upon a Time exclusive: EastEnders star booked as Hook's father
Posted October 14 2015 — 7:51 PM EDT
Mikey! @MFOnline , @IdrisElba@TheRealLukevans@Ray_Fearon in my 6 of the best! @BlanckDigitalhttp://t.co/snzGKWsEeepic.twitter.com/jqOJhvcYKD
— Jayjay Epega (@DGirlJay) August 21, 2014

*EXCLUSIVE* Interview with Criminal Minds Royalty – Simon Mirren!
http://criminalmindsfans.com/exclusive-interview-criminal-minds-royalty-simon-mirren
GLAMOUR interviews Gerard Butler – prepare to swoon
http://www.glamourmagazine.co.uk/news/beauty/2014/09/17/gerard-butler-interview-hugo-boss-bottled-fragrance-for-men
http://www.dailymail.co.uk/tvshowbiz/article-2843620/Christopher-Reeve-s-kids-William-Alexandra-Matthew-credit-represent-late-star-charity-gala-name.html
PEOPLE MAGAZINE : Christopher Reeve's Son Gives First Look at Amazing
Progress in Spinal Cord Injury Research
D. Dipasupil/Getty
Ten years after the death of actor and activist Christopher Reeve, his eldest son, Matthew, is revealing a "huge breakthrough" in the treatment of spinal cord injuries – and wishes his dad were here to see it.
"It's hard not to think, 'What if he was here and what if he was present for this breakthrough?' " says Reeve, who offers PEOPLE an exclusive first look at a video showing the amazing progress made by four young men paralyzed by spinal cord injuries.
The men were told they would never be able to move again below their neck or chest but are now able to stand and move their hips, legs and toes with the help of a new therapy called epidural stimulation.
"As much as we miss him," the 34-year-old writer and director says of his famous dad, "there's a comfort in the fact that we wouldn't be where we are had it not been for his tireless advocacy."
Indeed, after the Superman actor was paralyzed in a 1995 horseback riding accident, he spent the last years of his life lobbying for cutting-edge research that might offer a cure. He and wife Dana Reeve, who died of lung cancer in 2006, worked tirelessly to improve the lives of six million Americans living with paralysis through the Christopher & Dana Reeve Foundation.
Just a teenager when his very fit, athletic father became a quadriplegic, Reeve recalls how the latest research was often the subject of dinner table discussions.
"It was a big part of all of our lives," Reeve says of himself and his siblings, Alexandra Reeve Givens, 30, a senior counsel to the Senate Judiciary Committee, and Will, 22, a recent college graduate. All are involved in supporting the foundation's work.
"It's a huge honor to continue the work he started," Reeve says. "I don't come close to being as effective as he was, in terms of raising money and increasing awareness and his advocacy efforts, but it's a cause that's close to my heart."
Now, Reeve is kicking off the most ambitious fundraising campaign the foundation has ever undertaken, hoping to raise $15 million to bring the new experimental treatment to 36 more men and women for the next phase of research at the University of Louisville in Kentucky.
The treatment involves implanting a device on the spine normally used to treat pain to stimulate the nerves and remind them how to work again.
"This is absolutely life-changing," says Rob Summers, 28, a former college baseball player and now a coach and motivational speaker.
"It's given me self-confidence," says Dustin Shillcox, 30.
Not only have the men in the study regained the ability to stand and move below their waist, but the treatment has also had an unexpected benefit for all of them: the return of bowel and bladder control and sexual function and improved cardiovascular and respiratory function.
"With the stimulator, it feels like I'm normal again," says Andrew Meas, 35, a husband and father who was among the four who received the implant.
Kent Stephenson, 27, who was told he would never be able to move from his chest down, says in the video, "I can't wait to skip, leap and jump again."
Calling the new treatment a "game changer," Reeve says, "It's no longer a question of if there will be effective treatments for spinal cord injury. It's a question of how quickly we can get them to the people that need it most."
"My father dreamed of a world with empty wheelchairs and gave hope to a whole community," he says. "This is a key new step in that hope becoming realized."
He hopes the stories of the men featured in the video will inspire others to support the research.
To learn more about the BIG IDEA campaign, go to ReeveBigIde
ACTRESSS ELLIE TORREZ live in Los Angeles on LA Talk Radio :
http://latalkradio.com/content/sam-030116%20#audio_play


Ellie Torrez features in  Flavour Magazine
http://www.flavourmag.co.uk/interview-actress-ellie-torrez-talks-dustin-hoffman-the-brit-school-and-her-varied-career
http://theluxurychannel.com/magazine/mad-mens-jon-hamm-is-a-benz-man/
Mad Men's Jon Hamm Is A Benz Man By Jayjay Epega
'Superman Hall of Heroes' to Honor Extraordinary Citizens
Filed Under:
EpegaMedia client Adam Croasdell #Supporting#SyrianRefugees#Banksy -style for the #WithSyria#Worldwide#Campaign#March13#AdamCroasdell#CrisisAid
http://www.adamcroasdell.com/Welcome.html
Matthew Reeve
Matthew Reeve signs to EpegaMedia
Writer/producer and activist Matthew Reeve, son of the late Christopher Reeve and Gae Exton, has signed to EpegaMedia where he joins a roster including Ice T and Coco, Giancarlo Esposito, Scott Maslen and Patsy Palmer. Reeve is currently developing feature film The Cazique, an adaptation of the book Sir Gregor MacGregor and the Land That Never Was, TV pilot Chimera and co-producing documentaries.
LA TIMES ARTICLE
 http://articles.latimes.com/2013/dec/09/opinion/la-oe-reeve-disability-rights-treaty-20131209
PATSY  PALMER
http://www.dailymail.co.uk/tvshowbiz/article-2614779/Patsy-Palmer-turns-heads-elegant-black-dress-BAFTA-Television-Craft-Awards.html
LA MOVE FOR PATSY : http://www.mirror.co.uk/3am/celebrity-news/patsy-palmer-quits-eastenders-move-3389815
EDITORIAL WORK
Stan Lee And Giancarlo Esposito Announced For London
Film And Comic Con 2014
The fine folk at Showmasters have already begun announcing some amazing guests for July's London Film and Con and today they announced a real doozy of a guest in the form of Marvel Comics legend, Stan Lee.
London Film and Comic Con 2014 takes place on July 11th – 13th at London's Earls Court 2 and will mark Lee's final European appearance at a show of this kind so this could be your last chance to meet the great man.
Breaking Bad fans should be quaking in their boots at the inclusion of Gustavo Fring, manager of Los Pollos Hermanos and crystal meth kingpin. The wonder actor Giancarlo Esposito will appear at the show on all three days.
READ MORE HERE : http://www.thisisfakediy.co.uk/articles/television/stan-lee-and-giancarlo-esposito-announced-for-london-film-and-comic-con/
EpegaMedia's Adam Croasdell attends Sundance Film Festival 2014
Jack Ryan: Shadow Recruit – European film premiere & afterparty
Monday 20 January 2014
Keira Knightley joined a suavely dressed Chris Pine on the red carpet for the European premiere of Jack Ryan: Shadow Recruit. Wearing a peplum black shift the actress, 26, attended the Vue West End screening alongside the film's director Sir Kenneth Branagh (who also stars in the thriller), producers David Barron and Lorenzo Di Bonaventura, including a host of British stars among them Fran Newman-Young, Elyar Fox, Amy Willerton, Amal Fashanu, Andrew Castle, Cheska Hull, Lizzie Cundy, Matt Johnson, Beth Tweddle and Gemma Chan. After the debut of the flick, which centres around a young CIA analyst who uncovers a terrorist plot to crash the US economy, cast and guests celebrated the evening with an afterparty at Sake No Hana.
AMAL FASHANU ATTENDS – LEONARDO DI CAPRIO – WOLF OF WALL STREET LONDON PREMIERE
NEWS COVERAGE :
VIA ROBBIE PRINGLE AT SPORTS DIRECT NEWS –
Ex-Aston Villa midfielder Thomas Hitzlsperger's announcement about his sexuality has created an environment where football clubs would be able to successfully market any player who came out as gay, according to the niece of the late Justin Fashanu.
http://www.sportsdirectnews.com/premier-league-news/38156-gay-players-could-be-marketed-fashanu.php#.UtGKB5yq-tZ
AMAL was interviewed by BBC News, SKY NEWS,  Sky Sports News, ITV News, Channel 4, Five News and BBC Radio various regions  – when this story broke.
Read more: http://www.digitalspy.co.uk/ustv/s228/dracula/news/a530417/dracula-on-nbc-sky-living-tamer-hassan-joins-cast.html?utm_source=twt&utm_medium=snets&utm_campaign=twitter#ixzz2kM8Z7xBZ
Follow us: @digitalspy on Twitter | digitalspyuk on Facebook
X FACTOR FITNESS STORY CLIENT CELEBRITY TRAINER JON TREVOR IN THE SUNDAY MIRROR :
http://www.mirror.co.uk/tv/tv-news/x-factor-star-sam-bailey-2670986
X Factor star Sam Bailey battling to lose weight in bid to win show
X Factor singer Sam Bailey plans to lose three stone in a bid to win the competition.
The prison officer believes her success in the show hinges on her dramatic plan which involves gruelling daily work-outs and a strict diet.
Since reaching the final 12 Sam has employed the expertise of two personal trainers, celebrity fitness coach Jon Trevor and exercise guru Tom Mangan.
And the mother-of-two, who is Sharon Osbourne's only remaining act in the overs category and one of the favourites to win the contest, has already shed a stone and a half.
Tom Mangan, who works in Sam's local gym at the Hilton Hotel in Leicester, revealed the changes he's implemented in the star's life.
He said: "Sam first came down at the time when she was at the judge's houses. Then when she moved in to the X-Factor house I designed a programme for her which she could do without any equipment.
"She has found a little space in the house and does body weight exercises every night which are short and sharp.
"She does a work-out called Tabata training which is a high intensity 4- minute session and is the quickest way to lose fat.
Celebrating UK's Entertainment Flavour
Celebrating UK's Entertainment Flavour – 6 of the Best !
At a Q and A for 12 Years A Slave in London this week, Director Steve McQueen told the story of one of his first meetings in Hollywood, how an Irish person had been expected …and about the shock when he showed up. It's extraordinary that in the 21st Century there are still elements of society that are surprised by the ethnicity of artistic, indeed creative genius and simple career expertise. I would like to take this small opportunity to celebrate some people who have brought some exquisite flavour to the UK, Vanity Fair Style.
1.THE MOVIE INSPIRATION : STEVE MCQUEEN

Steve McQueen is the globally and critically acclaimed British artist & filmmaker who has received multiple awards for his art exhibitions and film work. He broke through into the mainstream film industry with his 2008 film, Hunger. His 2011 film, Shame, earned many accolades. McQueen's 2013 film, 12 Years a Slave, won the People's Choice Award at the Toronto International Film Festival, Best Picture at the Golden Globes and gained him two Academy Award in 2014 nominations for Best Picture and Best Director.
The son of Trinidad and Grenada working-class immigrants, McQueen started in the arts at age 4 or 5, when a drawing he made of his family was chosen for a banner outside London's Shepherds Bush Library.
In 1996, McQueen left London for Amsterdam, where he settled with longtime partner Bianca Stigter. Together they are raising daughter, Alex, and son, Dexter. McQueen isn't the typical artist who lives in a studio. In fact, he doesn't even have one. In an interview with W Magazine, McQueen revealed that he has generated his best ideas when at home cooking or vacuuming. He doesn't hang out with other artists, stating, "That's like if you're a butcher, hanging out with other butchers. You chop meat this way, and I chop meat that way. What's there to talk about?"
Steve Mcqueen's 12 YEARS A SLAVE : https://twitter.com/12YearsASlaveUK
2.THE MUSIC INDUSTRY GURU : KANYA KING MBE

Kanya King who has origins from Ghana was brought up in hardship and was a single mum at 16. She is now an internationally recognised entrepreneur and innovator in the British music industry. As CEO and founder of MOBO Organisation, Kanya King is the dynamic force behind the MOBO Awards, Europe's largest ever urban music awards show.
Spotting a gap in the market, and with determination, the ability to work hard and charisma on her side, she set up the first Mobo awards in 1996, a roaring success attended by then Prime Minister Tony Blair and his wife Cherie. The awards ceremony has gone on to become a fixture on the music industry's calendar, with performances by everyone from Janet Jackson and Justin Timberlake to Tina Turner, Jay-Z and Amy Winehouse. Today the show has a global television audience of up to 250 million people.
King has mingled with some of the biggest names in the music industry, and indeed, in the world; she has had the opportunity to meet people like Tony Blair, the late great Nelson Mandela and Barack Obama, for whom she organised an event at the House of Commons commemorating his inauguration. She describes the US president as "charismatic", and remembers she considered trying to get him to the awards at one point, but changed her mind when she realised how much his security would cost.
"I've met lots of phenomenal people but those humble people who have come from adversity are the ones who inspire me. There are loads of people of my mother's generation who've spent their whole life working for others. And who knows about them? What recognition do they get?"
Follow Kanya : https://twitter.com/KanyaKing
3.THE DRAMA KING : CHIWETEL EJIOFOR


Esteemed British-Nigerian actor Chiwetel Ejiofor found fame in roles in films like Kinky Boots, as part of the large ensemble cast of 2003's Love Actually . Ejiofor has earned critical acclaim for his role as Solomon Northup in the biopic 12 Years a Slave, which has also earned him an Academy Award nomination for best actor. It was during the early 2000s, that Ejiofor had lead and supporting roles in many big-screen projects which showed his versatility as an actor, taking work in a variety of genres across the moral spectrum.
Talking about 12 Years A Slave, Ejiofor has claimed in the Bristol Post that people in the UK have a "reflex fear" when it comes to slavery and are afraid of talking about the issue and the impact the trade had on the country. He said: "There is this reflex fear that once you expose something, once you talk about it, you are really talking about your society. That is why we do not really investigate what Bristol or London or Bath would be without the slave trade. Because we really like those cities and the people who live there it is easier to close the door on it and let it go. I want the book that the film is based on to be taught in every school because it speaks to human respect."
The second of four siblings, Chiwetel lost his father in a car accident whilst on a visit to Nigeria when he was a child, after which he was hospitalized for more than two months and physically scarred. With his mother taking care of the family, Ejiofor developed a passion for reading and the stage, and even performed with the National Youth Theatre before eventually attending the London Academy of Music and Dramatic Art. He made his television debut in the thriller Deadly Voyage (1996) and made his first film appearance in Steven Spielberg's Amistad (1997). He has certainly come a long way.
Learn more about Chiwetel here: http://www.imdb.com/name/nm0252230/
4.THE MODEL QUEEN: NAOMI CAMPBELL

Model, actor, activist , mentor and Executive producer of The Face.
You say Naomi, and only on person comes to mind. She may be known as fiery and somewhat controversial, but what I love about Ms Campbell is that she takes no nonsense and does not suffer fools.
The supermodel was born to an 18-year-old unmarried showgirl, she is of Jamaican-Chinese extraction, raised in a working-class neighborhood of London, where she was "discovered" by a fashion executive at 15 while window shopping in London's Covent Garden. Her breakthrough as a model was the cover shot for Elle in April 1986, and she later became the first black model to grace the cover of the French edition of Vogue.
It has been said that Campbell earned her nickname "Black Panther" from her temper, certainly it has not been a quiet ride, there have been ups and terrible downs, but through it all she has managed to come out the other side and standing strong.
In the wake of Hurricane Katrina, which ravaged America's Gulf Coast in 2005, Campbell organized Fashion for Relief, with help from pals Cindy Crawford and Nicole Richie, and numerous models and designers. They put on a runway show, held an on-line auction, and sold Ralph Lauren T-shirts, with proceeds directed to the storm's victims. She reportedly works with the Dalai Lama foundation and UNESCO to fund construction of kindergartens for deprived children worldwide, and proceeds from her photo book are donated to the Red Cross Somalia Relief Fund.
Follow Naomi latest adventures at : https://twitter.com/NaomiCampbell
5. THE PR PRINCESS: JAYJAY EPEGA

Jayjay is British of Nigerian and Brazilian heritage and mum to a teenage daughter Dylan. Her Great-Uncle Orlando Martins (1899-1985) was the first African in Hollywood Movies – http://en.wikipedia.org/wiki/Orlando_Martins -, he worked with greats like Robert Mitchum, Ronald Reagan and Bob Hope, it seems something must have rubbed off. Jayjay's media industry career started off with stints working for US PR Maestro Michael Levine (with whom she did her college internship), and one of the UK's best known and most powerful players in the Music Business Alan Edwards of the Outside Organisation.
"My first job in London after returning from L.A, following my graduation from the University of Southern California, was as Assistant to Alan Edwards, who was Iman and David Bowie's PR and Manager amongst several others. On my first day I was asked to call Mr Bowie to tell him about the schedule for the day. If you can pick up the phone to David Bowie at 21 to talk about work and promo plans – you get the confidence to pick up the phone to anyone". She went on to hone in her skills by working for a number of years with MTV Europe in Artist Relations, and also at all the major record labels. Going freelance through her brother Prince Baba-Jallah Epega's company EMC3 as her own entity EpegaMedia, she has worked on press campiagns for legendary names and global brands that include George Michael, Mariah Carey, Lenny Kravitz, Prince, Breaking Bad's Giancarlo Esposito, Gerard Butler, Matt Dillon, John Mayer, Ice T and Coco, Sony BMG, Universal Music, The Sundance Channel and Film Festival, TCM, CNN, UNICEF and Versace to name a few.
"It's not been an easy journey, everyday is a challenge. I was once asked to leave the green room of a very well known UK Breakfast TV show as it was not an area for competition winners – I had to explain I was a Publicist and was there with my client! But it's not all bad…when you find yourself sitting at the bar in the Royal Opera House with Michael Fassbender during the GQ Awards and cracking jokes about misspent youth – moments like these certainly make up for any madness encountered. As my late mother always said to me, be individual, never tolerate discrimination."
Follow Jayjay at : https://twitter.com/DGirlJay
6. THE GLORIOUS WRITER : MALORIE BLACKMAN

Malorie Blackman is a Children's book author and in her time has been named at the top of a list of the UK's most influential black figures. Blackman has said: "Lists like these challenge stereotypes and shows that many people are achieving great things. It's a fantastic showcase of the amazing success stories that often go unreported." She began her career as a computer programmer and TV scriptwriter before being spurred to write her first book because of a dearth of children's stories featuring black characters. She has now more than 60 books to her name, written specially for children and teenagers, including Noughts and Crosses, Pig-Heart Boy, Hacker and Cloud-Busting. She has also been made Children's Laureate.
She is one of today's most imaginative and convincing writers for young readers. She has been awarded numerous prizes for her work, including the Red House Children's Book Award and the Fantastic Fiction Award. In 2005 she was honoured with the Eleanor Farjeon Award in recognition of her contribution to children's books, and in 2008 she received an OBE for her services to children's literature. She has been described by The Times as 'a national treasure'. Malorie Blackman is the Children's Laureate for 2013-15. A true inspiration.
Follow Malorie at : https://twitter.com/malorieblackman
Follow Amal Fashanu on Twitter: www.twitter.com/AmalFashanu
Lizzie Cundy
Tamer Hassan attends as Lizzie Cundy joins the stars at Style for Stroke charity event
Hi all! So, last night I was at Style For Stroke, the annual charity even hosted by the lovely Nick Ede.
Lizzie Cundy spoke to Nicky Clarke at the event [EXPRESS NEWSPAPERS]
A host of stars were in attendance and I was lucky enough to speak to them.
But first, I'll on topic. Style For Stroke is a fantastic charity, created to raise awareness for the younger generations about the dangers of strokes, as it can affect all ages. In the words of it's creator, it's to "engage young people, get them excited, get fashion involved and have a great party!" Very well put, Mr Ede.
The hunky actor Tamer Hassan told me all about his role in his new Stalin-era film "The Devil's Harvest", where he stars among the likes of Terence Stamp, Max Irons and Barry Pepper.
He described the role as "surprisingly tough", "because he was a really, really bad man" – well that's never stopped you before Tamer!
The Queen of Soul, Mischa Paris is "extremely excited" over the release of her brand new album, which would be her eighth overall, coming out next year.
Ex-Hollyoaks star Sarah Jayne Dunn has spoke to me about her 6 months in the theatre in "Birdsong", but not only did she find the stage for the first time – but love too!
She met her now boyfriend, Jonathan Smith on the same stage – talk about a love of the arts!
EPEGAMEDIA & UNION TALENT join a host of celebrities at
ICAP Charity Day in London
Star after star was spotted arriving at ICAP's London office to eagerly take part in the firm's annual charity day. The international dealer-broker company donates its total revenues made from the day to more than 41 organisations across the globe.
The Duchess of Cornwall was also pictured getting into the spirit as she animatedly picked up phones and sealed alongside Barbara Windsor and Craig Revel Horwood.
The Strictly Come Dancing judge had Camilla in fits of laughter as he triumphantly raised two phones in the air after closing a deal.
http://www.icapcharityday.com/
STEPHEN MAHONEY'S THE BLITZ CLUB FASHION MAGAZINE COVERAGE :
http://www.theblitzclub.com/fashion_rages.php
BY STEPHEN >>> The following day off to 125, Charing Cross for Task PR press day at Gallery Soho. Scaling the stairs I found myself puffed out only to be given a new zest for life by James Green. Yet another athletic type, only he's turned it on himself and created FIT. www.fitskincare.co.uk
Fit is a product range for men, from stress-less skin care products to shampoo & conditioners. My handsome chum Scott Maslen an ex model tipped up too, now renewed actor and who better to test run these goodies, than Scott www.scottmaslen.net
Scott revealed to me "I'm leaving Eastenders", I suggested he go to LA and make his mark there. Much to the delight of publicist Jayjay Epega,& James Green, who agreed Scott has star quality and besides the climate is a hell of a lot better than Albert Square, as well as giving Scott a legitimate opportunity to show off his great assets on the big screen.
ORGANISED AND COLLABORATED WITHAUSTIN & HOWARD MUTTI HEWSE – to have Dominick Fairbanks write the foreward for
"I USED TO BE IN PICTURES ":
2o January 2014

The golden days of Hollywood rediscovered….and this one's for Dorothy!
 http://www.antiquecollectorsclub.com/uk/store/pv/9781851497539/i-used-to-be-in-pictures/austin-and-howard-mutti-mewse-foreword-by-dominick-fairbanks
With the fanfare and build up to the Oscars, it seems timely to take a trip back to Hollywood's Golden Age. The release of the magnificent "I Used to be in Pictures", by twins Austin and Howard Mutti-Mewse, intoxicatingly takes us back to this sumptuous, glorious era.
At the tender age of 12 the two brothers who always had a fascination with classic Hollywood, began writing letters to the greats that included Lillian Gish, Bette Davis, Marlene Dietrich and Douglas Fairbanks Jr. This whole exercise extended and resulted in personal invites for tea with others that also included Lana Turner, James Stewart, Ginger Rogers, Gene Kelly and Frank Sinatra. This was indeed a feat that would be impossible to match today!
Image by CHARLES SHEARN
In a past interview with Patrick O'Connor in 2002 for the Daily Telegraph, Austin and Howard compared themselves to the character of Joe Gillis (played by William Holden, for which he earned his first Best Actor Academy Award nomination) the out-of-work writer in Billy Wilder's 1950 film Sunset Boulevard, who charmed his way into the household of the long forgotten star Norma Desmond (played by Gloria Swanson). A strong connection is made and we see the outcome and the tragedy when the ageing and forgotten star falls in love with the young interloper. It seems that these Hollywood legends fell in love in a similar fashion with the genuine interest in their great careers. "We were 20 when we first went to California. Driving in a car with someone like Joy Hodges was amazing. She starred on Broadway, was with Fred Astaire and Ginger Rogers in Follow the Fleet. She took us to meet Ginger, who made us banana-splits. Joy was over 80 then, she put us up in her guest house. She'd drive us around, pointing things out: "That was where Marion Davies [an MGM silent starlet] had her beach parties. That was Ramon Novarro's [a Valentino-esque heart-throb] swimming-pool."
Silent movies star Dorothy Revier (1906 -1993) features on the cover of this beautiful coffee table book, unfortunately her career died with the coming of sound. Sadly also, towards the end of her life she lived a lonely existence in her West Hollywood apartment. It was always her dream to have a star on the Hollywood Walk of Fame, that wish still goes unanswered.. so Austin and Howard have gallantly started a campaign to get a star for Dorothy. A chance meeting in 2013 by the brothers with Publicist Jayjay Epega, who had been working with Douglas Fairbanks Jr's grandson Dominick Fairbanks, helped them to secure the foreword for the book, a nice touch.

Join the campaign to get Dorothy a Star on the Hollywood Walk of Fame at https://www.facebook.com/Iusedtobeinpictures – every like absolutely counts.
A fabulous read… this one's for Dorothy!
Sneak peak :
http://issuu.com/accpublishinggroup/docs/i_used_to_be_in_pictures_blad_1f0c2b4599a844/1?e=0
"I used to be in pictures" – released February 2014
Follow Amal Fashanu on Twitter: www.twitter.com/AmalFashanu
FILM FESTIVAL COVERAGE
http://www.nigeriafilms.com/content.asp?contentid=6260&ContentTypeID=2
TRIBECA FILM FESTIVAL MUSIC CHALLENGE
The Tribeca Film Festival brings Tribeca Interactive & Interlude: A Music Film Challenge in collaboration with The Lincoln Motor Company to Genero's community of filmmakers.
EPEGAMEDIA UNION TALENT PRESS COVERAGE
http://epegamediauniontalent.splashthat.com/
http://capitalpictures.photoshelter.com/gallery/JUL-20-Kensington-Club-new-boutique-nightclub-launch-party/G0000_PbDgeoyvCU/
Giancarlo Esposito
Read more: http://www.rollingstone.com/movies/news/gus-from-breaking-bad-wants-walts-head-on-a-pike-20130917#ixzz2jZp9LmmF
Follow us: @rollingstone on Twitter | RollingStone on Facebook
*********
David Cameron pledges to 'crush' racism in football at No 10 summit
David Cameron has pledged to act quickly and 'crush' what he said was the 'worrying return of racism' to professional football in the UK.
Onside: David Cameron and John Barnes in No 10 today (Picture: PA)
Speaking at a summit in Downing Street attended by John Barnes and Graeme Le Saux among others, the prime minister admitted racism had 'crept back in'.
Racism in English football has become a major issue after a series of high-profile incidents this season.
Liverpool's Luis Suarez was recently forced to apologise by his club for refusing to shake Patrice Evra 's hand in his comeback game after serving an eight-match ban for racially abusing the Manchester United defender.
In formation: David Cameron hosts today's roundtable anti-discrimination summit (Picture: PA)
And England manager Fabio Capello resigned after his captain John Terry was stripped of the armband by the Football Association when he was told he would stand trial in the summer over allegations he racially abused QPR's Anton Ferdinand – charges the Chelsea defender denies.
Beginning the summit, Mr Cameron said efforts to tackle racism in football had been a 'fantastic achievement' over the past two decades.
Amal Fashanu arrives at Downing Street (Picture: Getty)
'But we have some problems still today,' he said.
'We need to act quickly to make sure those problems do not creep back in.
'I hope what we can agree today is to make sure that everybody who has the ability to deal with this issue takes the steps they can.
'I am sure we can crack this problem.'
Today's summit is also addressing homophobia in the game, with documentary-maker Amal Fashanu – whose uncle Justin, the UK's openly gay footballer, hanged himself 14 years ago – in attendance.
Some critics have pointed fingers at the clubs, many whom are said to be openly ignoring the issue.
Earlier this week, those same critics pointed to the fact that, of the 116 fully professional teams in England, only 16 had signed up to an anti-homophobia action group.
VIDEO:David Cameron speaking at the Downing Street summit :
JAYJAY EPEGA GIVES PR MASTERCLASS :
http://eventful.com/events/more-life-pr-masterclass-get-press-coverage-you-deserve-/E0-001-040120780-1
George Michael announces rescheduled tour dates
Singer George Michael has announced rescheduled dates for his tour which he was forced to postpone last year due to ill health.
The Symphonica tour will resume on 4 September in Vienna, a newly-added date in the city where the star was treated in hospital.
Michael is donating 1,000 tickets for that concert to the medical staff who looked after him.
The 48-year-old will also play a series of dates across the UK.
http://www.vanguardngr.com/2013/08/corruption-uncertainty-hindering-investment-inflow-from-brazil-epega/
Read more: http://www.digitalspy.co.uk/tv/s6/supernatural/tubetalk/a208277/qa-adam-croasdell-teases-supernatural.html#ixzz2jZnmjJXh
Follow us: @digitalspy on Twitter | digitalspyuk on Facebook
Epegamedia's Jayjay Epega takes part in:
More To Life PR Masterclass: Get the Press Coverage You Deserve
***MEDIA ALERT***
Estelle Rubio gets Monogamous
Exclusive interview with KMFM Extra's Lauren Hood
"Backstage Extra"
++Monogamous to have a December Release
++Surprise collaboration planned…announcement of search for UK Rap Artist
++Life with Britain's Sexiest Man
kmfm extra – FRESH MUSIC FIRST!
VISIT ESTELLE RUBIO :  http://www.estellerubio.com/
 In Association with SWAROVSKI 
SWAROVSKI CRYSTALLIZEDGIRL PANIC! 
—
Harper's Bazaar, December Issue 2011. Yasmin wears a necklace by Philippe Audibert, made with SWAROVSKI ELEMENTS, available at SWAROVSKI CRYSTALLIZED™. Helena wears a necklace by Ted Rossi and bracelets by Philippe Audibert both made with SWAROVSKI ELEMENTS and available at SWAROVSKI CRYSTALLIZED™. Naomi is seen with a bracelet worn as a necklace by Hely Designs and a cuff by Ted Rossi, both made with SWAROVSKI ELEMENTS and available at SWAROVSKI CRYSTALLIZED™. Eva Herzigova wears a bracelet worn as necklace by Ted Rossi made with SWAROVSKI ELEMENTS, available at SWAROVSKI CRYSTALLIZED™. She also wears an Atelier Swarovski by Michael Kaplan ring.
***
***EPEGAMEDIA works with EMC3 at The COUNT DOWN TO ZERO Premiere, GLOBALZERO CONFERENCE and LONDON SUMMIT
 http://www.citmagazine.com/news/1073326/EMC3-run-Global-Zero-event/
EMC3 to run Global Zero event
The agency has been appointed to the Global Zero summit in London on 21-23 June and is planning elements including a reception and gala dinner at the Royal Courts of Justice for the 150 delegates.
PREMIERE EVENT
On Tuesday 21st June – Demand Zero Day – audiences across the UK and Ireland joined together for the simultaneous nationwide premiere of Countdown to Zero.
The main Gala event took place at London's BAFTA and served as the opening of the historic Global Zero London summit. A distinguished array of high-profile dignitaries, UK parliamentarians, and celebrities came and mingled both before and after the film to discuss the film and the lively Q&A discussion panel that followed. Oscar-winning producer Lawrence Bender moderated the panel, which featured Her Majesty Queen Noor of Jordan, The Right Honourable Margaret Beckett, ex-CIA operative Valerie Plame Wilson, and Bruce Blair, Co-Founder of Global Zero.
VISIT : http://countdowntozerofilm.com/
Her Majesty Queen Noor of Jordan & Valerie Plame Wilson, former CIA operative
***US HIT SHOW CRIMINAL MINDS' SHOW RUNNER – SIMON MIRREN on Hollywood and getting away
with Murder..
EXCLUSIVELY ON THE HOLLYWOOD LONDON SHOW  ON LA TALK RADIO
Listen here! :  http://www.latalkradio.com/images/Hollywood-011610.mp3
Special Guest Exclusive on L.A.Talk Radio's The Hollywood London ShowListen to the show online now! :
SIMON MIRREN, a successful Hollywood screenwriter originally from London joins us to discuss his role as Show Runner and Executive Producer on the hit US Serial Drama Criminal Minds, taking us behind the scenes together with his curious tips on getting away with murder!
He gives advice to actors on making it in Hollywood, tells some great tales on walking the red carpet with "The Queen" … his aunt Academy Awards® winner Dame Helen Mirren together with amusing anecdotes on the gorgeous George Clooney!