BESPOKE MEDIA CONSULTANCY, PR & PUBLICITY MANAGEMENT,  EDITORIAL, TRANSLATION, PRODUCTION AND TALENT DEVELOPMENT SERVICES
A proud and respected history of working with legends, established and up and coming talent.
Read about our work here : http://www.stmargaretsbushey.co.uk/blog/where-are-they-now-jayjay-epega-talks-about-smb-in-the-80s/
JAY JAY EPEGA above with TARON EGERTON
Check out Taron in this promotional clip for ROCKETMAN  
The Life of the Amazing Elton John : 
ICON. HERO. GENIUS. I am forever grateful to Michael Levine https://en.wikipedia.org/wiki/Michael_Levine_(publicist)&  Alan Edwards http://www.independent.co.uk/arts-entertainment/music/features/alan-edwards-interview-publicist-who-worked-with-david-bowie-on-the-often-maligned-world-of-pop-pr-a6830571.html  for giving me the opportunity to work with David Bowie and his team – an exceptional honor & a respected priviledge. The true architect of my career in this business of show. A part of me dies with him. REST IN PEACE
DAVID BOWIE JANUARY 8 1947 – JANUARY 10  2016
It was also an honor to work in the mid 90s with Alan Edwards and the Poole Edwards team (now The Outside Organisation)  on the Prince account – a true genius taken before his time !
MY EXCLUSIVE INTERVIEW WITH ALAN EDWARDS : https://theluxurychannel.com/magazine/music-moguls-the-music-industry-legend-alan-edwards-talks-talent-and-pr/
Prince Rogers Nelson : 

June 7, 1958 – April 21, 2016
http://www.biography.com/people/prince-9447278
OUR CONDOLENCES GO OUT TO THE FAMILY OF LAUREN BACALL :
September 16, 1924 – August 12, 2014
http://www.biography.com/people/lauren-bacall-9194111
https://twitter.com/HumphreyBogart
"I came from abject poverty. There was nowhere to go but up." 103 years around the sun. What a life!
Issur Danielovitch Demsky #Izzy 9 December 1916 – 5 February 2020 #KirkDouglas
Born a Ragman's son, Died a Legend. #RIP
MORE RECENT WORK >>>
Working with the DCMS for David Gandy's Attendance at #LocalCharitiesDay launch – thank you to DCMS and Lotto Good Causes (NLPU)  – read about the event here :
http://dcmsblog.uk/2016/11/marking-month-localcharitiesday/ 
REGE JEAN PAGE – Ghostrunner :
GHOST RUNNER uses and subverts sci-fi, film noir and comic book tropes to explore wider social themes and build all the way from a personal crisis in a run-down basement to world revolution and a whole new modern mythology.
Talent:
Charley Palmer Rothwell
LIGHT BETWEEN OCEANS
https://theluxurychannel.com/magazine/the-luxury-channel-shines-the-light-between-oceans/
International Promotions for Hollywood star GianCarlo Esposito
Giancarlo Giuseppe Alessandro Esposito (born April 26, 1958) is an American actor, director, and producer. He is best known for his portrayal of Gustavo "Gus" Fring on the AMC series Breaking Bad, for which he won the Best Supporting Actor in a Drama award at the 2012 Critics' Choice Television Awards and was nominated for an Outstanding Supporting Actor in a Drama Series award at the 2012 Primetime Emmy Awards. He is also well known for his roles in films such as Do the Right Thing, The Usual Suspects, and King of New York.
WATCH GIANCARLO ESPOSITO IN ACTION !
EXCLUSIVE PERSONAL PUBLICITY FOR SHOWRUNNER, EXECUTIVE PRODUCER & WRITER SIMON MIRREN
Simon who is represented by William Morris Endeavor in the US and Curtis Brown in the UK is an award winning writer/producer. Mirren spent the last decade working primarily in the U.S. on Without A Trace, Third Watch and Criminal Minds, where he rose to Executive Producer/co-Show runner.
http://www.curtisbrown.co.uk/simon-mirren–david-wolstencroft-to-write-versailles/?client=1055
He is currently working on "Versailles," an English-language historical drama along with co-Writer David Wolstencroft ("Spooks"). The show is produced by Capa Drama, and co-produced by Zodiak, French pay TV giant Canal Plus and Canadian Incendo. Mirren and Wolstencroft will act as showrunners and executive producers along with Anne Thomopoulos ("Rome").
With the crew at Versailles
WE LOVE THE MIRRENS! –

B.T.S. of "SAFE" Louise Mirren (producer) Helen Mirren (actor) & Simon Mirren
SEBASTIAN SHAKESPEARE: Versailles 'pornographer' is Helen's naughty nephew – co-writer reveals his aunt was 'overwhelmed' by the series
Los Angeles based TV Star Patsy Palmer not only praised for her work on EastEnders but is also a talented DJ you can book for your special event !
Visit Patsy at : https://twitter.com/patsypalmerx
LEGEND STAR CHARLEY PALMER ROTHWELL, here with leads TOM HARDY,TARON EGERTON
https://www.tumblr.com/tagged/charley-palmer-rothwell
PR, PROMOTIONS AND EDITORIAL FOR THE LUXURY CHANNEL
http://theluxurychannel.com/magazine/taking-hollywood-seductive-dangerous-and-utterly-compelling/
https://theluxurychannel.com/magazine/tom-ford-introduces-a-noir-extreme/
WORKING WITH HACKETT, BAFTA, GQ MAGAZINE : Link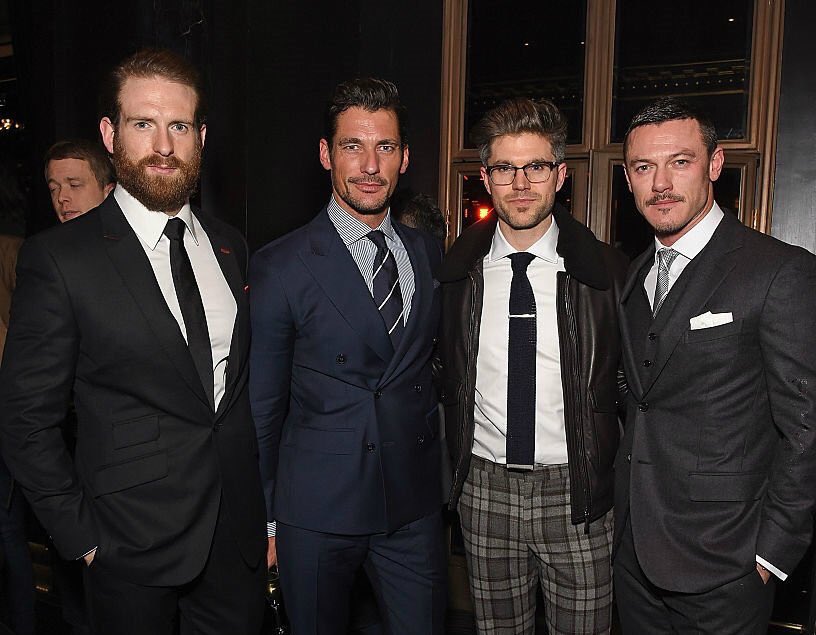 BABA EPEGA – CHAIRMAN AND CEO EMC3
Working with Union Talent and Haddon PR on Celebrity -Brand Endorsements including with Hollywood Actor Tom Hardy : http://www.haddonpr.com/
International Promotions for Ice T and Coco  – https://twitter.com/FINALLEVEL  and https://twitter.com/cocosworld
BEN OFOEDU AND SHANE LYNCH SIGN TO EPEGAMEDIA FOR EXCLUSIVE BRAND REPRESENTATION
Read here : Link Boyzone's Shane Lynch and former Phats and Small singer Ben Ofoedu have signed to communications agency EpegaMedia .  Lynch and Ofoedu are known for having worked on a number of music and business projects together.
LOS ANGELES  CLIENT ADAM CROASDELL
Adam Croasdell  is a Zimbabwe-bornBritishactor. He has appeared on TV in Supernatural, The Chase, Holby City, Peak Practice, London's Burning, Agatha Christie'sCat Among the Pigeons and Ultimate Force. In 2009, he was cast as Doctor Al Jenkins in the BBCsoap opera, EastEnders He has also appeared in films such as The Prince and Me 3: Royal Honeymoon and Attack Force (film) and on the stage.In 2009, Croasdell confirmed that his voice would be heard in a 2010 released video game, where in he will play the role of James Bond. However the two James Bond games released in 2010 current Bond actor Daniel Craig voiced James Bond.
Croasdell guest starred in the American show Supernatural, portraying the Norse god Baldur in. the 19th episode of Season 5, "Hammer of the Gods". He also starred in Body of Proof series 2 episode 9 – Gross Anatomy as Ronan Gallagher which aired in the US on 29 November 2011 and in the UK on 1 March 2012.  He played Colonel Elmer Ellsworth, the first conspicuous casualty of the Civil War, in the 2012 film Saving Lincoln.
INTERVIEW FOR FANPOP:http://www.fanpop.com/clubs/movies/articles/203509/title/british-actor-adam-croasdell-helps-bring-historical-drama-saving-lincoln-life
 Visit Adam at :  http://www.adamcroasdell.com/Welcome.html  and https://twitter.com/ACroasdell
young #Ducky – #CBS #top #rated #TV
SPECIAL CLIP FROM HIS NCIS APPEARANCE
http://cms.springboardplatform.com/previews/677/video/1031865/0/0/18
COLLABORATIVE PROJECTS
http://latalkradio.com/sites/default/files/audio/Sam-030116.mp3
Flavour Magazine Interview: http://www.flavourmag.co.uk/interview-actress-ellie-torrez-talks-dustin-hoffman-the-brit-school-and-her-varied-career/
Ellie Torrez is a trained actress and model from London, she cut her teeth at the prestigious Brit school from the age of 13, then went on to gain a BA Honours Degree at Dartington College of Arts and on an exchangein America. She has studied in New York, Baltimore and at the Actors Centre in both LA & London.Ellie has worked on many British and international film & tv projects, including Eastenders, Run Fat Boy Run, How to Lose Friends & Alienate People and Last Chance Harvey. Her series of high profile commercial credits include Patron Tequila, Nokia, BBC Eden and 'Cocaine Unwrapped' One Line = One Life. She has also worked with Ant & Dec on their ITV show Red or Black.
http://www.mirror.co.uk/tv/tv-news/eastender-star-scott-maslens-wife-7409089
Estelle Rubio is a future forward female: Singer, music producer/composer mixing digital and analogue worlds…
Sound is her creation, sculpted from guitars, music technology, voice and vintage synths.
Music from her Latin roots fuses with dance/house floor fillers and Bossa/LatinJazz Cafe Del Mar-esque tunes. With releases on Lounge Masters, Saifam, Looper, Phoenix Found labels + compilations Estelle is focusing on how to introduce Music Tech into the performance of dance related music in a live setting.
International fitness professional Jon Trevor has over 30 years personal training experience, he has helped thousands live healthier more active lifestyles and is established as one of the UK's leading master trainers.Jon also provides occupational health and fitness services to the entertainment industry having worked 16 of his career years at the heart of show business, raising to success at the turn of the Millennium he has helped many actors and singing star's from stage and screen get FIT 4 THE PART™.
BRAND PLACEMENTS WITH A LIST TALENT – working closely with their management and promotions teams
GERARD BUTLER
MATT DILLON
Writer/Producer/Activist Matthew Reeve
Christopher and Dana Reeve

Matthew Reeve gives an interview on the 10th Anniversary of Christopher Reeve's Passing 10/2014
In Loving Memory of Robin Williams
http://www.christopherreeve.org/site/c.ddJFKRNoFiG/b.5214407/k.5011/Matthew_Reeve_Biography.htm
http://www.etonline.com/news/144865_Christopher_Reeve_Son_on_His_Late_Father_Legacy/
Tony Goldwyn – best known for TV's Scandal – Julie White and Matthew Reeve pictured in New York
Sean Brosnan  (pictured with Brawly Nolte background)
SEAN BROSNAN'S THE KID
The Kid

(USA)


BREAKTHROUGH DIRECTOR SPOTLIGHT

Director  SEAN BROSNAN
The story of a young aspiring poet, Frankie O'Reilly, who at the age of 12 because of harsh circumstances in his life is forced to grow up too fast on the streets. As he struggles to raise enough money to get published, he finds himself falling in love with a prostitute not much older than himself in this startling and honest new feature.

At The New Beverly Cinemas

HOLLYWOOD PREMIERE
AMAL FASHANU
Visit Amal: https://twitter.com/AmalFashanu
View Amal's Showreel here :
Freelance Press officer for George Michael and his Management Team
Visit George Michael at:   http://www.georgemichael.com/  Twitter: https://twitter.com/GeorgeMichael
Personal Publicity for the UK's best known Investigative Reporter, Professor of Criminology and Award winning Journalist Donal MacIntyre 
Journalist and adventurer Donal MacIntyre is Europe's best known investigative reporter. He has worked for all the UK broadcasters, most famously ITV and the BBC where he has won awards for his outstanding and often dangerous work.  As a finalist of Dancing on Ice in 2009, he won the nation's heart and brought his journalism to whole new audience. MacIntyre has also worked in adventure television for Discovery and National Geographic and travelled the world living with far flung tribes and enduring the planets Wild Weather for the BBC.
Visit Donal at :  http://macintyre.com/ and https://twitter.com/DonalMacIntyre
Publicity for J.Harry Edmiston Photography
Visit : http://j-harry-edmiston.com
Media placements with Turner Classic Movies:
Paul Newman pictured in Venice 1962
Working with Chris Brosnan – Sean Brosnan Personal Publicity
Bespoke placements with the House of Versace
SEE THE DIFFERENCE : https://www.facebook.com/video/video.php?v=10150139569215450